LRVS

22 will take place on

21-23 Sep 2022!



Join us in developing the

future of lubrication and reliability technology

. LRVS 2021 was a hugely successful event following up from LRVS 2020, our inaugural event. We continuously recognize the need for a summit of this nature.

Lubrication and Reliability is present in most industries such as

Oil & Gas, Petrochemical, Manufacturing, Mining, Renewable Energy Production and Transportation

to name a few. Similarly, this summit is a

meeting place

for

major global stakeholders

and

recognized Industry influencers

from various sectors.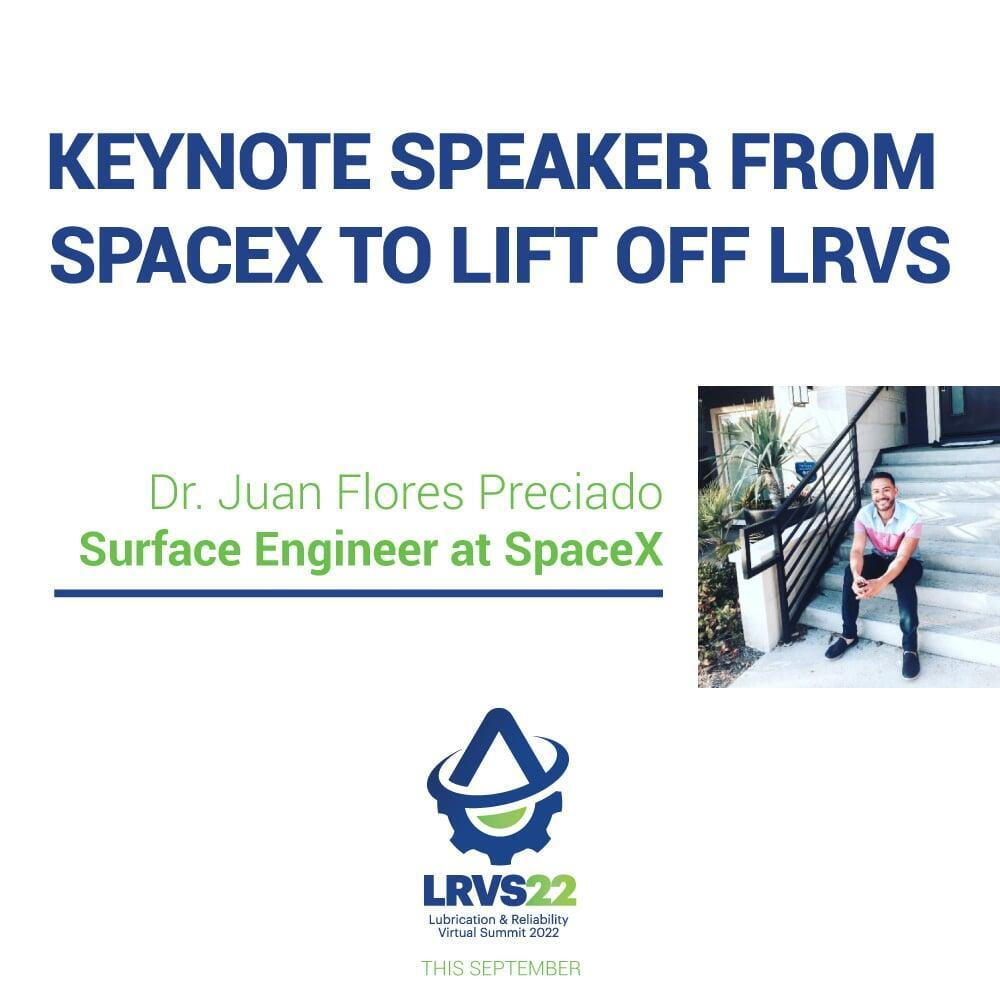 Keynote: Dr Juan Flores Preciado, SpaceX
Space and Harsh Environment Lubrication

Lubricating space mechanisms is a challenge. Space mechanisms must withstands testing condition in terrestrial environments, transportation and operation under harsh space environments (vacuum and radiation) and without any maintenance possible. This presentation will focus on describing space and terrestrial environment and current and future lubrication schemes.